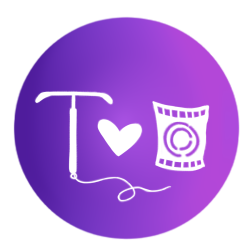 Sexual Health at HPW:
Our goal is to foster a sex positive culture for SF Students and provide them with the tools and resources necessary for them to make informed decisions about their sexual health.
We do this by:
Having health educators available to answer questions in a variety of health areas
Providing a variety of on and off campus resources regarding sexual health and other health areas
Sexual Health Programs
Condom Cart: Our mobile sex education station that offers a variety of condoms, lubes, and other safer sex supplies for free!
Condom Dispensers: In the Cesar Chavez lobby next to the ATMs and across the locker rooms in the Mashouf Wellness Center for more free condoms!
STI Testing Van: San Francisco AIDS Foundation offers free testing for sexually transmitted infections on campus.
In-person Resources Available during Office Hours:
Menstrual Health Kits: Menstrual health kits are prepackaged kits that included different-sized pads and tampons.
Condom Kits: Condoms kits are prepackaged bags with a variety of safer sex supplies, such as condoms, lube, and dental dams. These kits can also be requested via mail.
Please follow all posted safety guidelines when visiting our office, including wearing a face covering.
Here are a few resources for those looking for sexual health clinic resources, LGBTQAI+ community outreach and organizations, and more! 
SF State community groups, organizations, and departments can request free condoms, lube, and sexual health information for their programs, events, and classes.
Sexual Health 101: The Basics
These topics provide an introduction to the main topics most often addressed when discussing sexual health and sex education.
Safer sex options typically refer to practices people use to protect themselves and their partners from sexually transmitted infections and/or pregnancy. Here we offer a quick overview of different birth control methods, condoms, lube, & other supplies, and other resources.
Prevention and treatment of sexually transmitted infections (STI's) is part of sexual health. It's important to know what STIs are, how're they transmitted, how to prevent them, and where, when, why to get tested.  For a summary of what sexually transmitted infections are, visit STI Information Guide.
Whether it's your first time having sex, a random hook up, or getting down with a long time partner or partners, talking about sex can be difficult. Verbal communication is essential for obtaining sexual consent so talking about sex should be a normal part of every sexual encounter Learn more about what is and is not consent, tips for talking about sex, and other resources.
Sexuality and gender are part of how people explore, understand, and express themselves. Each exists on a spectrum and can refer to how someone identifies, how they express themselves, and who they're attracted to. This section offers a basic overview of what sexuality and gender are.
Trans Student Educational Resources provides and list of terms & definitions regarding gender identity, gender expression, sexuality, and more. They aim to keep the list as up to date as possible, recognizing that the terms within the LGBTQ+ can and will change, as queer and trans language change.  
Sexual Health Workshops
Attend an Open Workshop: Health Promotion & Wellness offers a variety of open workshops each semester. Feel free to drop-in to any workshop.
Request a Workshop: Health Promotion & Wellness provides free workshops to the SF State Community. Please submit a request at least three weeks in advance of the date requested.
There is much to learn about gender and sexuality, it can be difficult to know where to start. This workshop provides an introduction to these concepts and breaks down different aspects such as identity, expression, and inclusive language. 
Part of life involves the coming and going of relationships and friendships. In this workshop, we will be discussing the building and development of new relationships, and how to heal and learn from past ones.
From condoms, to birth control, to STI testing, there are many safer sex options for people to choose from. This workshop provides an overview of these safer sex practices and talks about the different resources available to students here at SF State.
Let's talk about sex! Whether a one-stand or long-term relationship, communication lets us know what our partners like and don't like, and for us to do the same. This workshop discusses the importance of communication and consent and provides tips on how to talk to your partner(s) about sex.