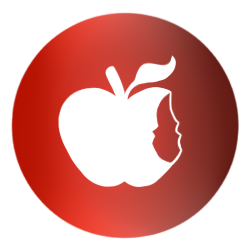 Nutrition at HPW:
Our goal is to support students in nourishing their bodies through food to promote well-being and academic success.
We do this by:
Offering opportunities to learn about and build skills in planning and preparing nourishing meals and snacks on a budget
Increasing availability and access to nutritious food
Offering weight-inclusive programs and resources that emphasize having a healthy relationship with food
Nutrition Programs:
Cooking Classes: Learn to prepare simple and tasty recipes using budget-friendly ingredients.
Cooking Demos: Learn how to prepare simple, healthy and budget-friendly recipes, try a free sample, and take a recipe card to try it at home.
Nutrition Clinic: Meet with our Registered Dietitian Nutritionist (RDN) for virtual one-on-one nutrition counseling 
Free Food Resources:
Check out all the free food resources on-campus.
Nutrition Resources:
Nutrition Workshops:
Attend an Open Workshop: Health Promotion & Wellness offers a variety of open workshops each semester. Feel free to drop-in to any workshop.
Request a Workshop: Health Promotion & Wellness provides free workshops to the SF State Community. Please submit a request at least three weeks in advance of the date requested.
In this workshop, students will learn how to nourish their bodies on a budget. We'll discuss meal planning, creating grocery lists, and meal prep as strategies to save money and make healthy eating more realistic as a college student. We'll also chat about free food resources on campus. 
In this workshop, we'll discuss strategies to help you begin planning simple and budget-friendly meals and snacks to nourish your body. We'll also share tips to help you save time and reduce stress, plus discuss free food resources on campus.
In this workshop, you'll learn how to make a game plan before going to the grocery store. We'll talk about simple ways to save money when shopping for food. Plus, we'll discuss free food resources on campus that can help expand your grocery budget.
Learn how to take the stress out of meal prepping by getting familiar and creative with food. We'll share our favorite cooking tips & tricks to help save time in the kitchen! We'll also chat about free food resources on campus. 
Interested in learning how to make simple meals and snacks? This activity will involve a live demonstration of one or more budget-friendly recipes. Students will learn basic cooking skills and tips to support healthy eating.  
Time: 30-60 minutes 
Group size: 10+ students 
In the comment box of the workshop request form, please note if you have any type of recipe you would like featured (e.g. microwave meals, vegetarian, etc.) 
Is there a specific nutrition topic that you are interested in but don't see listed? Let us know what you have in mind and our Nutrition Health Educator will connect with you to determine how to best meet your needs.