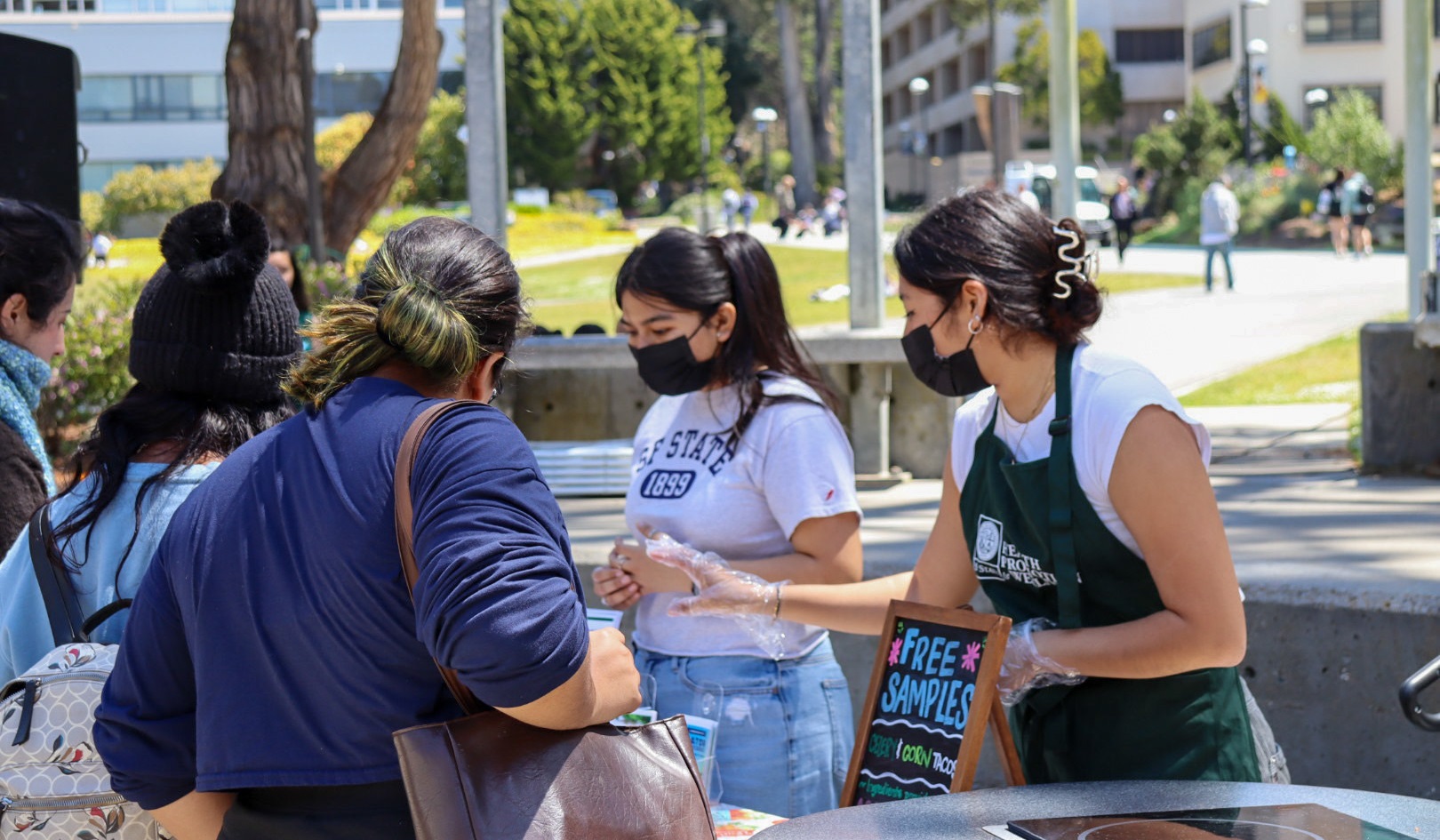 Multicultural Wellness
Multicultural Wellness develops compassion and consideration for others' perspectives and cultures.
Respecting and learning about other cultures
Developing interpersonal relationships
Learning more about the cultures you identify with
Educating yourself and asking questions to learn more about a friend's culture
Social Wellness
Social Wellness allows us to maintain healthy relationships with peers, friends, family, and partner(s). It's all about caring for others and letting others care about you.
Making an effort to keep in touch with others
Participating in group discussions and practicing active listening
Joining a student organization or getting involved on campus
Volunteering in the community
Hanging out with people you enjoy spending time with
Taking time to be sexual with yourself or with partner(s)
Setting limits with your friends and loved ones if you need "me time"
Intellectual Wellness
Intellectual Wellness encourages us to engage in mentally stimulating activities and requires lifelong learning and curiosity.
Picking up a new hobby
Studying abroad or traveling
Taking a class outside of your major
Reading for pleasure
Learning another language
Engaging in something creative
Reading a book or listen to a podcast that is unrelated to school or work
Going to an art museum, history exhibit, sports event, or theatre performance
Emotional Wellness
Emotional Wellness involves awareness of your feelings, values, attitudes and response to everyday interactions. This also includes developing empathy for others, and seeking help and support when you need it.
Practicing gratitude
Taking care of your body by eating, being active, and sleeping
Writing in a journal
Taking a break from your phone
Doing activities that make you laugh
Decluttering your living space
Allowing yourself to cry
Taking a deep breath
Boosting your mood with aromatherapy
Sharing your thoughts and feelings with someone you trust or consider seeing a mental health professional
Spending time with people you value, and who value you
Physical Wellness
Physical Wellness encourages us to care for our bodies by staying healthy and taking preventive measures to maintain our health for the future.
Finding time to move your body for at least 30 minutes a day
Eating foods that make you feel good and drinking water
Maintaining a regular sleep schedule and getting between 7-9 hours of sleep each night
Practicing safer sex and getting yourself tested for STIs, including HIV
Washing your hands and getting regular check-ups
Taking time to heal when you're sick
Avoiding excessive use of substances that can harm your body
Embracing your unique body
Occupational & Financial Wellness
Occupational & Financial Wellness focuses on understanding your strengths and interests for your career and developing your skills to manage finances.
Setting realistic career and budget goals for yourself and working towards accomplishing these goals
Opening a savings account – add a small monthly automatic payment, if possible
Starting with small budget changes that will add up over time
Spending time once a month and review your finances and budget
Applying for Financial Aid and scholarships, understanding your student loans
Writing a list before you go shopping
Striving for balance among school, work, family, relationships, social life, and rest
Reflecting on what you enjoy and value in a career
Networking with people in your career
Connecting with a mentor in your field of study or career
Environmental Wellness
Environmental Wellness cultivates an awareness of how both the natural and built environment impact you, as well as how your behavior impacts the Earth.
Spending time outdoors
Soaking up the sun (and wear SPF!)
Starting your own garden, even if it's a rock garden
Picking up trash.
Using reusable bags and water bottles
Being mindful of your water use
Going to the farmer's market
Turning off lights and computers
Donating unwanted clothing or upcycling them
Spiritual Wellness
Spiritual Wellness helps you find purpose, value and meaning in your life with or without religion
Learning more about yourself and your purpose
Exploring your inner self
Meditating or practicing mindful relaxation
Practicing acceptance
Being curious
Looking for a religious faith that aligns with your values
Traveling and experiencing other cultures
Finding spiritual connection or community
Identifying what is meaningful to you and notice its place in your life