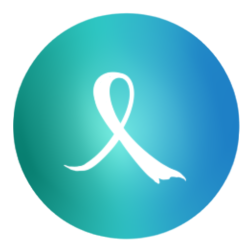 Sexual Violence Prevention at HPW:
Our goal is to create a healthy and respectful campus culture that does not tolerate violence.
We do this by:
fostering a culture of consent
promoting healthy relationships and healthy relationships skills  
increasing capacity of our communities to be active bystanders to disrupt rape culture
Sexual Violence Prevention Workshops & Discussions:
Spring 2023 Workshops: Join the Sexual Violence Prevention team in a variety of open workshops this spring semester. 
Attend an Open Workshop: Health Promotion & Wellness offers a variety of open workshops each semester. Feel free to drop-in to any workshop.
Request a Workshop: Health Promotion & Wellness provides free workshops to the SF State Community. Please submit a request at least three weeks in advance of the date requested
Learn how consent, power, healthy relationships, and collective action influence how we can change culture to prevent campus sexual violence. Plus, get information about campus resources for support.
Learn what healthy boundaries look like, how to set your own, how to be more aware of your partner(s)' potential boundaries, and how to practice boundaries in navigating consent for healthier relationships.
What do you do when someone says "no" to you? Being told "no" can bring up a lot of uncomfortable feelings. In this workshop, we'll explore how to get unstuck when we receive a "no" and practice skills on how to move forward that respects someone else's boundaries.
What is trust? How do you know you have it? What is it like when you lose it? Come learn how trust is built, what breaks it, and the steps to start repairing it.
Learn how to disrupt rape culture, misogyny, sexism, and/or transphobia to help create healthier environments and promote a culture that does not tolerate sexual violence. Apply bystander intervention skills when you encounter attitudes and behaviors that are sexist, misogynist, and/or transphobic.
Sexual Violence Resources:
On-Campus:
The SAFE Place (confidential support)

(415) 338-2208
Open Monday- Friday from 9 am– 12 pm; 1- 4 pm

Equity Programs & Compliance (Non-Confidential; to report an incident)

(415) 338-2032
Open Monday- Friday from 8 am– 5 pm
Off-campus: