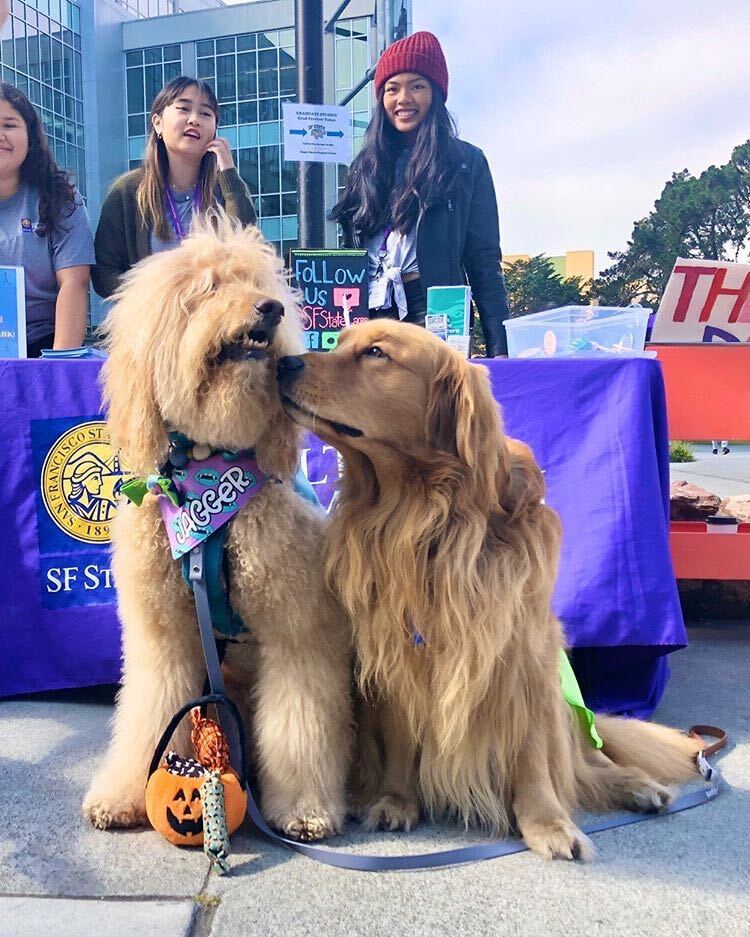 The Wags for Wellness program aims to build community through stress relief activities and raise awareness of mental health and wellness resources on campus. Studies show animals can help relieve anxiety, and just petting a dog or cat can lower your blood pressure. We hope you will come out to pet one of our visiting therapy animals! Therapy Animals are certified assisted therapy animals from the SF SPCA. 
Upcoming Events
Health Promotion & Wellness is taking the Wags for Wellness program to Instagram! Tune in to meet our furry friends the week before finals from December 7 to December 10, 2020. Therapy dogs from San Francisco SPCA will hop on IG Live with us and will be introduced by their owners, talk about their favorites things to do/eat, and maybe even do a trick on camera. Join us and tune in through the @sfstatecares Instagram account!
Check back in Spring 2021 for upcoming dates.