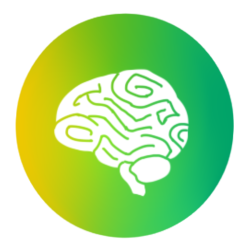 Mental Health at HPW:
Our goal is to increase social support around mental health and mental health promotion in order to foster a community of caring, help seeking behavior, and a sense of belonging for SF State students.
We do this by:
Increase suicide prevention knowledge and skills in the campus community
Increase sleep promotion in the campus community
Increase campus wide mental health promotion and self-care opportunities for students
Implementing various programs, events, and awareness campaigns
Mental Health Workshops:
Attend an Open Workshop: Health Promotion & Wellness offers a variety of open workshops each semester. Feel free to drop-in to any workshop.
Request a Workshop: Health Promotion & Wellness provides free workshops to the SF State Community. Please submit a request at least three weeks in advance of the date requested.
This workshop explores various self-care strategies to utilize on a daily basis to promote positive mental health, manage stress and healthy sleep habits. Participants will engage in different self-care strategies and develop personal goals to managing stress.
This workshop helps you identify when a person is in distress, this includes feeling upset, stressed, anxious, depressed, or has emotional or psychological symptoms. Participants will be able to feel confident in helping a friend in distress and be able to refer them to on-campus resources.
In this workshop, participants will be able to critically examine how health and wellness has been shaped in their lives through the I's of oppression (ideological, institutional, interpersonal, internalized) and recognize how we can heal holistically by following steps to decolonize (naming, reflection, and action). Participants will be able to identify the resources within oneself and around us to heal: physically, emotionally, and mentally from our internalized oppression. 
Note: This an advanced workshop. If your class, program, organization, or department is heavily involved in topics such as social justice, equity, ethnic studies, or systematic oppression you can request this workshop. Otherwise, it is recommended that you attend/request one of the other mental health workshops prior to requesting/attending this workshop.