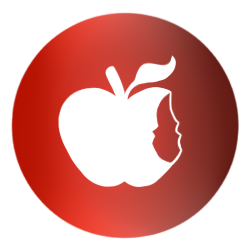 Nutrition at HPW:
Our goal is to support students in nourishing their bodies through food to promote well-being and academic success.
We do this by:
Offering opportunities to learn about and build skills in planning and preparing nourishing meals and snacks on a budget
Increasing availability and access to nutritious food
Offering weight-inclusive programs and resources that emphasize having a healthy relationship with food
Nutrition Programs:
Cooking Classes: Learn to prepare simple and tasty recipes using budget-friendly ingredients. Paused until Fall 2022.
Cooking Demos: Learn how to prepare simple, healthy and budget-friendly recipes, try a free sample, and take a recipe card to try it at home. Paused until Fall 2022.
Nutrition Clinic: Make a free, one-on-one appointment with our Registered Dietitian Nutritionist.
Free Food Resources:
Check out all the free food resources on-campus.
Through activities and discussion, students will explore ways of building a healthy relationship with their body, food, and physical activity and become a body positive leader on campus.
Nutrition Resources:
Nutrition Workshops:
Attend an Open Workshop: Health Promotion & Wellness offers a variety of open workshops each semester. Feel free to drop-in to any workshop.
Request a Workshop: Health Promotion & Wellness provides free workshops to the SF State Community. Please submit a request at least three weeks in advance of the date requested.
Learn how to support a healthy body and mind through your food choices. This virtual workshop will cover the basics of nutrition, how to build nourishing meals and snacks, and simple tips to incorporate healthy eating habits as a busy college student.
If you've ever thought to yourself, "I want to eat healthy, but it's too expensive," then this virtual workshop is for you! Join us as we learn how to plan, shop for, and prepare healthy and budget-friendly meals. 
This virtual cooking workshop begins with a short discussion around healthy eating and then moves to the cooking experience, where students follow along with instructor step-by-step as they prepare a tasty and budget-friendly recipe. Afterwards, everyone will enjoy the meal together in (virtual) community.
Time: 45-90 min
Suggested group size: 5-20 students
In the comment box, please note if you have ideas for the type of recipe(s) you would like the workshop to focus on (e.g. microwave meals, vegetarian, type of cuisine, featured ingredient, etc.)
Is there a specific nutrition topic that you are interested in but don't see listed? Let us know what you have in mind and our Nutrition Health Educator will connect with you to determine how to best meet your needs.